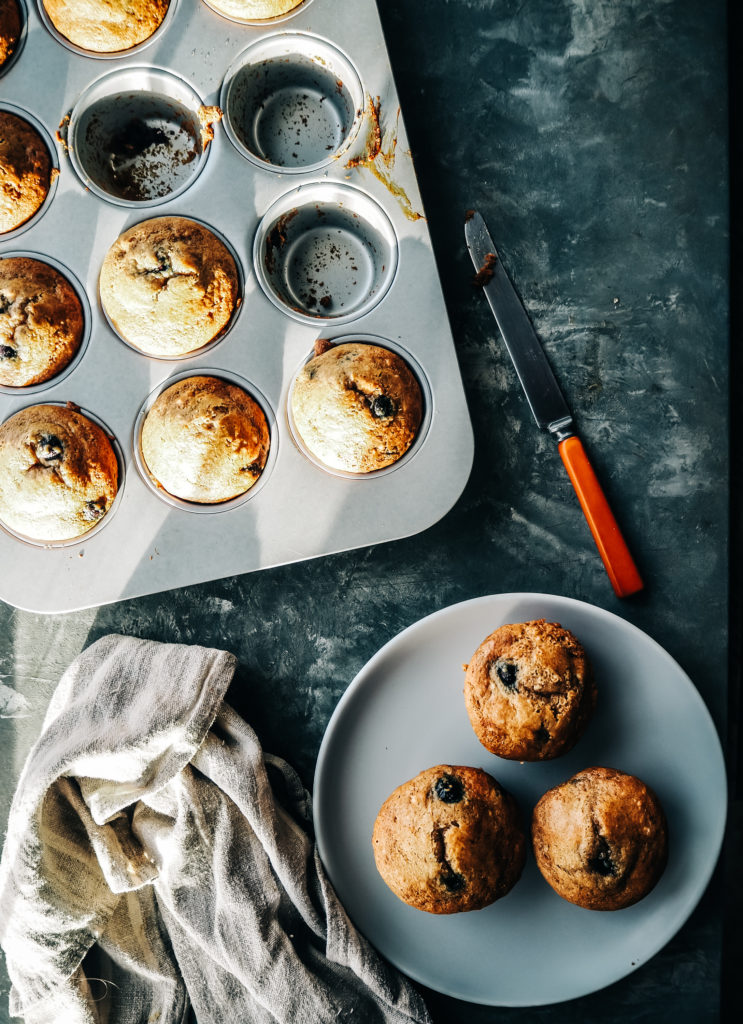 Blueberry Ricotta Muffins
Prep Time: 15 minutes   
Cook Time: 25 minutes   
Serves: 12 muffins
2 cups all purpose flour
1 1/2 teaspoons baking powder
1/4 teaspoon baking soda
1/4 teaspoon salt
1 teaspoon ground ginger
3/4 cup whole milk ricotta cheese
3/4 cup whole milk
2 eggs, lightly beaten
3 tablespoons melted butter
1/3 cup honey
1 cup frozen blueberries
Preparation
Preheat the oven to 375F. Grease a standard 12 cup muffin tin and set aside.
In a large bowl whisk together all the dry ingredients (flour-ginger).
In a small bowl whisk together the ricotta cheese, milk, eggs, butter and honey. Pour the wet mixture into the bowl with the dry ingredients and stir until just combine (lumps are fine, you don't want to overwork the batter). Gently folk in the blueberries.
Spoon batter into the prepared muffin cups and place in the oven. Bake until golden brown and a toothpick inserted into the center of a muffin comes out clean. 20-25 minutes.
Notes
*Cooking times will very from kitchen to kitchen *This recipe is inspired by Eating Well Magazine